Authentic & Locally Sourced Mediterranean Recipes
Simply Fresh Mediterranean Grill offers authentic, healthy, and locally sourced cuisine. With over 20 years of restaurant experience, we put passion into every dish.
Authentic Food
Our menu includes authentic Mediterranean cuisine such as shawarma, kabob, ghallaba, and so much more.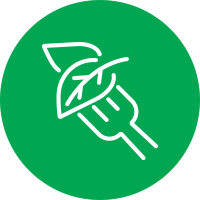 Locally Sourced
Every dish we serve is made from healthy and locally sourced ingredients, providing delicious, flavorful, and nutritious meals
Family Recipes
We treat every day at Simply Fresh like a Sunday night family dinner. The passion put into each recipe is noticeable from the first bite.
Mediterranean Cuisine
Explore our complete menu of authentic and healthy Mediterranean recipes to prepare for your next order! Our selection includes gluten free and vegetarian options, as well as convenient kids options. 
About Simply Fresh
Simply Fresh is one of the premiere Mediterranean restaurants in Plymouth, Michigan. Our family dinner style includes over 20 years of experience, a variety of delicious recipes, and a passion for great cuisine.
Our Reviews
See what our customers are saying about Simply Fresh Mediterranean Grill in Plymouth, MI.